2023 has been keeping Beacon VC very busy with exciting and motivating challenges. In this mid-year update, Beacon VC wishes to bring you our observations on the VC landscape, an update to our fund thesis, as well as news about our latest transactions, research publications, and up-coming events.
H1 2023 in review
Valuation adjustments have been and will still be in motion
The global recession was triggered by slowdowns in large economies, increased geo-political risks, staggering inflation, and shrinking consumer spending, which has resulted in sluggish performance from startups. The overall market has witnessed a decline in startup valuations, driven by a rise in downrounds and flat rounds (by up to 18% and 9%, respectively, in recent fundraising). Conversely, the proportion of startups raising at increased valuations relative to their past rounds decreased to 71% in Q1 20231. Notably, late-stage startups have significantly contributed to this decline. Investors and analysts alike have noted that the high valuations that the market experienced in Y2021 are unlikely to be seen again soon.
Beacon VC believes that the correction will persist through the next few quarters, especially within emerging markets. 
Beacon VC has also noticed increased usage of public multiples by other fund managers in their valuation approach, with the belief that most private companies will eventually be subjected to public multiples, and the growth of the startups under this difficult economic period may not justify private premiums.
Global CVC putting brakes on investment, except in Asian and some EU market
Global corporate venture capital (CVC) funding has slowed down and is facing challenges due to geopolitical tension, inflation, and economic instability2. In Q1 2023, funding declined 12% QoQ, reaching a five-year low. This drop is in line with the broader decline in global venture funding, which fell by 13% QoQ.  Funding experienced a decline across various sectors, including fintech, retail tech, and digital health. The most significant drop was in fintech, decreasing by 48% QoQ to $7.8B (lowest level since 2017). CVC-backed retail tech funding also dropped below $1B for the first time since Q4 2017, falling from $1.3B in Q1 2023 to $0.9B in Q2 2023.
However, there have been some positive signals in Q2 2023 that the venture market has started to rebound.  Venture funding increased by 4% QoQ for the first time since Q3 2021, reaching $14.6 billion. In Asia, where 40% of the transactions were carried out, deal count also increased for the first time since Q1'22. Germany followed a similar trend, seeing a remarkable quadruple increase in CVC-backed funding compared to Q1 2023, resulting in a record-breaking high of 36 deals.  Positive signals can also be seen in the increase in  CVC-backed mega-rounds (rounds larger than $100M).
Thai CVCs and ecosystem players have worked hard to keep Thai ecosystem ablaze 
The VC landscape in Thailand has long been dominated by CVCs. Thai CVCs have closed more deals than other institutional VCs by twofold3.  The investment focus of the CVCs tends to be later stage companies that are ready to collaborate with the business units, as most CVCs look for strategic investments. Given this focus, little capital from CVCs is flowing to pre-seed to seed stage startups. Coupled with a lack of early stage institutional investors in Thailand, this has resulted in a funding gap for early-stage startups in the Thai market.
In order to mitigate the funding gap, government agencies such as NIA and DEPA have launched several initiatives for Thai startups. These programs include demo days for startups to present themselves to potential investors (e.g. Growth 4 by NIA Demo Day), as well as grants or direct investments into startups (e.g. dVenture and Digital Startup Fund). Government agencies are partnering with a variety of private sector players to stimulate interest and activity in the Thai ecosystem. 
Corporate interest in AI/ML technology and impact-driven companies is also becoming more prevalent4. AI/ML technology has the potential to disrupt several industries and is expected to have a profound impact on productivity and daily life.. Additionally, as the world becomes more and more concerned about sustainability, impact investment becomes integral to increasing funding to companies who can generate positive and measurable impact (both social and environmental) in addition to achieving financial return.   
Funds getting more sophisticated in looking at ESG/ incorporating ESG metric
The idea of profitability as the only guiding principle of investment is giving way to an increased focus on integrating ESG (Environmental, Social, and Governance) performance into every step of the investment-making processes, from selection, due diligence, and valuation, all the way to deal execution. According to EY, 26% of investors decided not to invest with a manager in 2022 because of inadequate ESG policies. More specifically, 53% of hedge funds/PEs have incorporated ESG philosophies into their investment process and 20% of VCs currently take ESG into account when making investment5. 
Consequently, startups looking for venture capital funding will have to follow suit and integrate good ESG practices into their strategies and operations. While this may sound like an additional burden, there are long-run benefits, as ESG regulations are getting implemented more strictly and public markets are focusing more on sustainability.
ESG due diligence can extend beyond just the startup itself. Investors may also review ESG compliance of the companies' suppliers and customers to determine the holistic ESG risk of the investment6. ESG risks are increasingly embedded into the financial valuation of the company because of potential harm from regulatory penalties or reputational damage affecting sales. Apart from valuation considerations, startups might also be asked to sign representations and warranties regarding ESG compliance. 
Beacon VC's Growing Investment Mandate
This January, Beacon VC expanded our investment mandate to include impact investment. Beacon VC currently has three mandates: the Synergistic Fund, the Opportunistic Fund, and the Beacon Impact Fund.
Synergistic Fund:

Invest in growth stage startup companies to promote synergistic relationship between the startup and KBank. These companies must demonstrate strong strategic fit with KBank, in addition to operational and technical excellence.

Opportunistic Fund:

Invest in emerging startup companies that are on path to become game changers for the financial services industry. These companies must be enabled by a scalable business model and robust technology, including but not limited to cloud computing, blockchain, or AI/ML.

[New] Beacon Impact Fund:

Invest in emerging startup companies that have strong intentions to solve the world's most pressing ESG problems. These companies must demonstrate that the intended impact is core to its financially feasible business model.
To give more color to the impact fund, Beacon VC believes that if we give people the tools to make good decisions and reward businesses for making good decisions, thereby encouraging businesses to explicitly internalize the cost of externalities, we can create positive impact because everyone will make decisions that create a better world.
Through our investments within the Beacon Impact Fund, Beacon VC hopes to achieve tangible impact in the following areas:
Environment:

Slow the rate of climate change and move towards a more sustainable economy to reduce waste and unsustainable business practices (such as over-production and reliance on non-decomposable materials) by encouraging the mass adoption of green technology/sustainable practices by both consumers and businesses 

Social:

Improve the quality of life for all people by breaking the poverty cycle, promoting equitable economic growth at all societal levels, and ensuring equal access to necessities under the human rights framework

Governance:

Promote fairness, ethical practices, protection of vulnerable stakeholders, and transparency for any business activities, and empower consumers and other stakeholders with sufficient information to make informed decisions. 
Beacon VC transactions within H1 2023
Approved deals
The first half of 2023 has been a busy yet exciting time for Beacon VC. At the moment, Beacon VC has gotten approval for six new investments. Out of the six, four investments have already completed closing, while the other two investments are still in the closing process.
Completed Deals
Deals in Closing Process
[Direct] Solar rooftop solution provider:

This Thailand-grown company provides comprehensive solutions for businesses to plan, install, and monitor their solar power usage. The company has strong ties with dominant real estate and residential developers in Thailand.

[Direct] Bond fractionalization investment platform:

This Singaporean company wants to make bond investment more accessible to retail investors. It leverages the blockchain technology to fractionalize corporate bonds and make initial ticket size up to 90% smaller.
Approved exit within H1 2023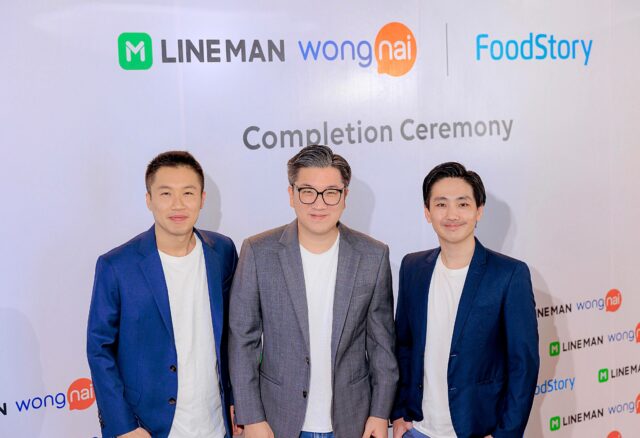 Photo credit: LINEMAN Wongnai
Beacon VC also made the fourth exit in our portfolio – a strategic acquisition of FoodStory by Lineman Wongnai. This exit is in line with the bigger exit trend within the Thai market, whereby the majority of exit opportunities for Thai startups would be strategic acquisition.
Published researches in H1 2023
This year we have been busy familiarizing ourselves with the inner workings of the ESG and Impact Investing landscape. As part of this journey, Beacon VC published three articles in this area that might interest or benefit our readers: Digital Inequality, Economy Post- Carbon Tax, and Intersection of ESG and Blockchain. More articles to be published this year will focus on themes of Sustainable Finance, and roles of startup in ESG transition.
Things to look forward to in H2 2023
The second half of 2023 is full of exciting community building events hosted or sponsored by Beacon VC. Below are some of the events that we want to highlight:
Coinfest Bali Side-Event Sponsorship with APAC DAO
Coinfest Asia is Asia's immersive web3 festival. Coinfest Asia 2023 converges Web2 and Web3 industries to explore real-world insights and valuable connections through an immersive festival experience.
Held at a casual cliff top venue in Bali, the event will give all participants a platform to engage and network in a unique and casual setting. Coinfest Asia 2023 is hosted by Coinvestasi, Indonesia's #1 crypto media (an Indonesia Crypto Network company).
KATALYST Startup Launchpad 2023
The KATALYST Startup Launchpad is an incubation program in partnership with Stanford University since 2019. It aims to empower Thai startups through a nine-week intensive program focused on tech industries such as FinTech, ESG, AI, HealthTech, and enterprise solutions. The primary goal of the program is to help startups improve their business operations and achieve sustainable growth.
The Launchpad program provides valuable knowledge on building a startup, covering various aspects such as forming effective work teams, establishing a solid business foundation, and implementing strategies for business expansion. Additionally, it offers the opportunity for collaborations with leading partners, including Microsoft Thailand, AWS, True Digital Park, and others.
By supporting and nurturing these startups, KATALYST reinforces KBank's commitment to strengthening the Thai entrepreneurial ecosystem and fostering a sustainable economy. For more information, visit the official website at: https://launchpad.klandingservice.com/
---
Author: Woraphot Kingkawkantong (Ping)
Contributors: Warittha Chalanonniwat (Paeng), Wanwares Boonkong (Pin), Supamas Bunmee (Jae), Benjamas Tusakul (Air)
Editor: Krongkamol Deleon (Joy)
---
Sources:
https://sifted.eu/articles/startup-valuations-continue-to-fall
https://www.cbinsights.com/research/report/corporate-venture-capital-trends-q1-2023/
https://www2.deloitte.com/la/en/pages/human-capital/articles/venture-capital-ecosystem-thai.html
https://globalventuring.com/corporate/people/thailand-cvc-ecosystem/
https://www.linkedin.com/pulse/esg-venture-capital-sammy-abdullah/
https://www.twobirds.com/en/insights/2022/global/the-role-of-esg-considerations-in-venture-capital-investments